Life Coach in Los Angeles, CA
A coaching relationship offers the gift of a team dynamic. When a personal life coach and client work together, it's a unity of vision and commitment. The client is the flame and the coach is the wind. The coach becomes whatever is needed for the client's evolution, moment to moment. As your life coach, I stand in the possibility of you creating a life you absolutely love; A life that is a reflection of your magnificence and your potential. How often we meet and how Present I am in your life depends on the coaching package you select. Our coaching agreement is based on your preferences and budget. If you live in Los Angeles, CA, in-person sessions are available. If you live elsewhere, we will meet digitally via Zoom. Additional communication and connection occurs between sessions as relevant and according to the package we select. As your life coach, I am committed to your well-being and personal growth. Together, we will co-create a safe and challenging environment to reinvent yourself with powerful results.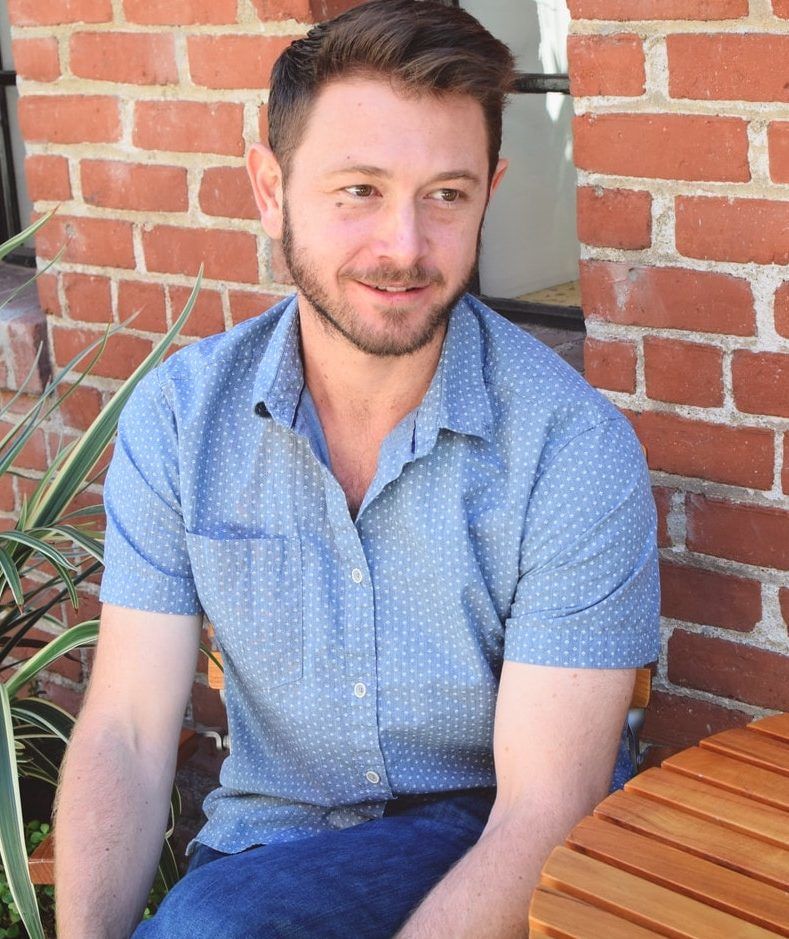 Coaching With Matthew
If you live in the Los Angeles, CA area, we have the opportunity to work together in person! This is not necessary, but stands as a valuable option for both life coach and client. Direct, in-person connection creates a unique depth of experience.
If you prefer to work via Zoom, virtual sessions are powerful, potentially immediate, and highly convenient. If you're ready to take the first step, schedule a free introductory coaching session through the link below.
If you don't live in the Los Angeles, CA area, we can establish our coaching relationship virtually. No harm, no foul! Technology is a beautiful thing. It has made new connections possible all over the world, like never before. If you're ready to take the first step, schedule a free introductory coaching session and let's get to work!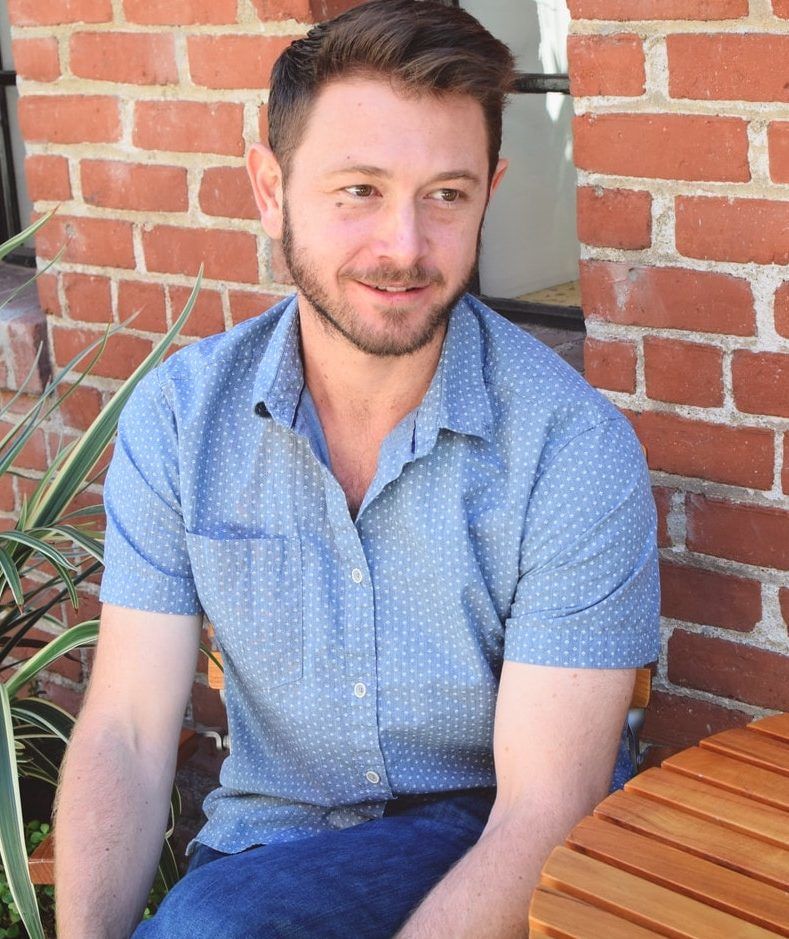 Customized Life Coaching
Working with me as your Life Coach is the opportunity to take your life to the next level in the ways that matter most. Your priorities and desires are unique to you. Consider that every major aspect of your personal life is connected. When we begin to shift one particular area, all areas are affected. As your life coach, my job is to hold Space for your inherent greatness to unfold. Sometimes this means confirming for you what you already know and sometimes this means inviting you to look deeper and push harder. Gracefulness and hunger each play an important role in your evolution.
Life Coaches work in collaboration with their clients to achieve goals and success in many different areas. Depending on their specialization and skill set, different coaches take different approaches. If you're looking for a life coach in Los Angeles, CA then it's important to find one that aligns with your spirit (natural chemistry) and your desired outcomes. Wouldn't you agree? If you've read this far, you're ready to take the plunge. Your only competition is your past. Schedule an introductory session with me and let's get to work!
What Is A Life Coach?
A life coach is a mentor and an unconditional source of support. He/she is a powerful ally on your journey of well-being and progress. Life coaches create a safe space for trust, transparency, vulnerability, courage, and growth. We offer empowering perspectives and honest feedback. Master coaching means leaving personal biases and judgments at the door. The master life coach is absolutely in service of the client with no personal agenda. Your coaching sessions will include identifying and clarifying the Vision you have for your life. You'll enjoy deep-dive explorations of your true inspirations and desires. It can be very refreshing to slow down and ask yourself life's most important questions, with a coach by your side. You'll be able to get clear on your priorities and then create an action plan for experiencing that reality. As a mentor, it's my job to hold you accountable to your word. Integrity is the heartbeat of the coach/client dynamic.
If we can bring fresh awareness to our past, it becomes our teacher. In this spirit, we'll also explore what historically holds you back, paying special attention to chronic tendencies and long-term patterns. Oftentimes, our self-imposed limitations live in habituated behavior, subconscious conditioning, and blind spots of self-awareness. It can be startling to see how much we've been getting in our own way. As your life coach, I will work with you to shine Light on those darkened, neglected areas within. Bringing self-awareness to ways of Being that are out of alignment, empowers you to make a new choice in the present moment. From this empowered space of Awareness, we create a new future, Now. If you're ready to start your journey and you live in Los Angeles, CA, in-person sessions are available. Worldwide Sessions available via Zoom. Inquire Within, Namasté
Unique Coaching For A Unique You
The best life coaches are metaphysical chameleons. We adapt to serve the client, and how that shows up varies greatly. A simple example: some moments call for active listening and some for active interjection. Top life coaches have the ability to offer both masculine and feminine qualities when serving their clients. Masculinity delivers penetration, achievement, direction, clarity, purpose, presence. Feminism delivers spaciousness, receptivity, self-expression, nourishment, intuition, adaptability. When I am working with a client, I draw upon whatever qualities are needed within myself, to support their evolutionary flow. This is an intuitive process that comes naturally in particular states of consciousness and with direct experience. I find great joy in releasing control of the process. Many of my most sacred, impactful coaching moments came through inspiration rather than pre-meditation. As the Vedas teach, 'control is opposed to evolution'.
What Does A Life Coach Do?
"What does a life coach do?" It's a valid question! During our process together, I will inevitably ask you to create declarations in service of your Vision. I will keep you accountable for those, focusing on the core values of integrity and commitment. I become a valuable team member in supporting you to live your greatness and to create a life that is deserving of you. The outer work is a reflection of the inner work, and we tackle this from all angles.
I'm not here to tell you what to do, I'm here to ask empowering questions and to make powerful suggestions that facilitate growth and transcendence (going beyond). I will be a support system for you to see your own worth, your own potential, and your own Vision more vividly than ever. With this perspective, your desires are known as an inevitable reality, rather than a pipe dream.
We will uncover and re-discover the relationship you have with your Self. It is the most important relationship of all. We will highlight the limiting beliefs you identify with, both obvious (conscious) and subtle (unconscious). We will examine obstacles that have proven to be thematic and patterns of behavior that are self-sabotaging. In bringing our personal obstacles into the light of awareness, you will become empowered to transcend them. If you live in Los Angeles, CA, I offer in-person life coaching. Virtual sessions are available Worldwide. Namastè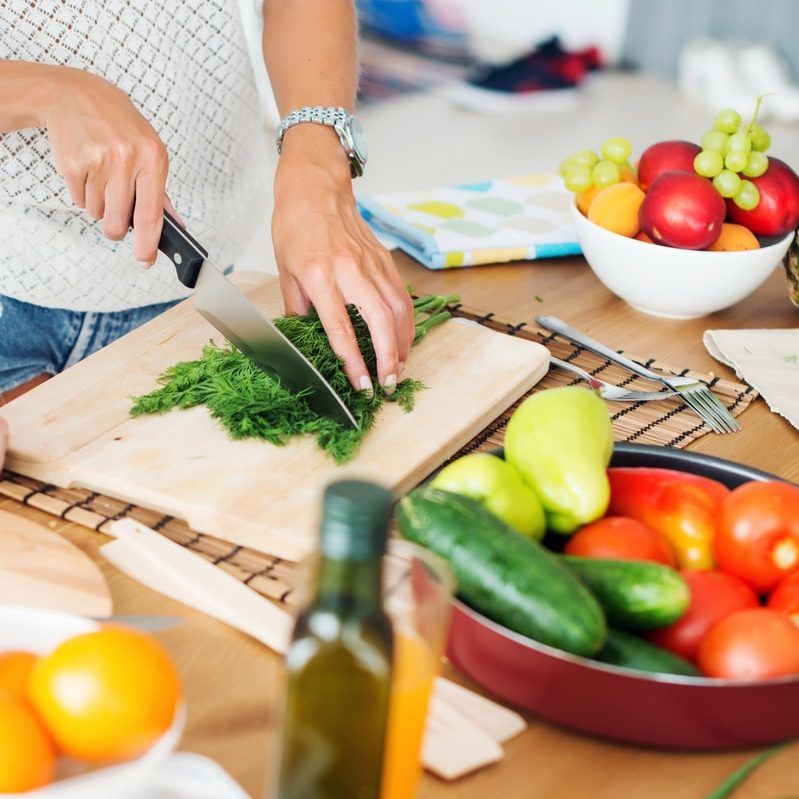 Wellness Coach
A wellness coach is a life coach who specializes in the fields of health, well-being, and lifestyle. It's an umbrella term that includes wellness specialists like nutritionists and personal trainers. These niche wellness specialists tend to coach more specifically, in accordance with their particular area of expertise. A wellness coach tends to offer full-spectrum guidance, exploring the entire lifestyle of the client. This can include diet, nutrition, exercise, sleep quality, mindfulness, stress management, even relationships, and finances.
Top wellness coaches support their clients in creating radiant health, balance, vitality, and sustainable progress. Since each area of life is interconnected, shifting the state of our well-being upgrades our entire life. Many of the best wellness coaches take holistic approaches that address both the mind and body. Ancient Yogis and Rishis have been aware of our intimate mind/body connection for millennia. Our scientific community now has the capacity to observe, measure, and verify this relationship. We are fortunate to live in a culture that is beginning to see the immense value in wellness education and practice. Los Angeles, CA continues to expand upon a thriving community of wellness advocates, guides, and educators.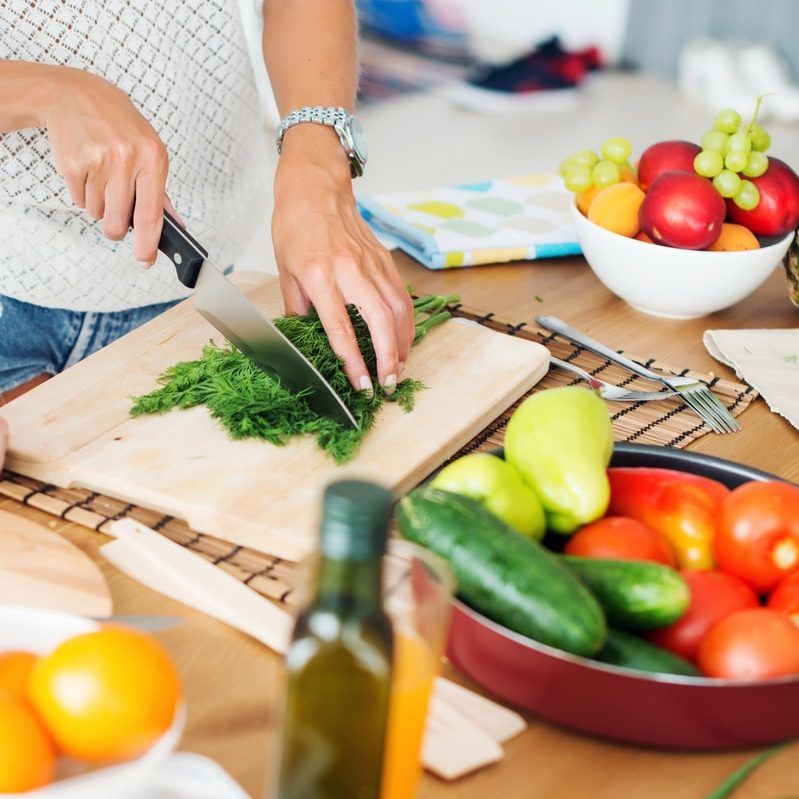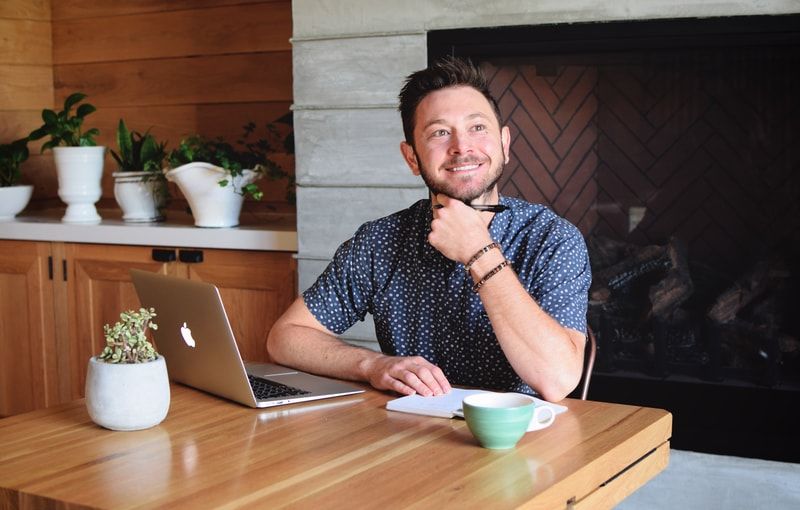 Tranformational Coaching
Transformational coaches focus on the cultivation of self-actualization with their clients. Many coaching strategies adhere to the traditional framework of priority lists, goal setting, and action steps. Top transformational coaches pride themselves on being more than that. This process is a deep dive into self-awareness and identity. The transformation coach will explore qualities of consciousness, ways of Being, belief systems, and conditioning. This approach to coaching explores the client's relationship to self. After all, our relationship with self is the foundation for our relationships in the world. Included in this, is the client's vision for/relationship to future self: 'Who is the client becoming?' Transformational coaching is the sphere of personal coaching that takes an ontological approach. The emphasis is on the nature and quality of our being. The doing is secondary.
Holistic life coaches support their clients in developing sustainable strategies for overall success in life. Because the major areas of our lives are so deeply connected, top holistic life coaches offer a full-spectrum approach. This style of coaching is a departure from those that tend to be specific and solution-focused.
The holistic approach asks us to focus on the larger picture of the client's life, addressing all major areas of personal development, rather than one. The philosophy behind this approach is the interconnected nature of our life's major areas. When we affect one area, everything shifts. The holistic coach will account for the inner dynamic relationship between these major areas and proceed from there. These types of coaches honor the interconnection of mind, body, and spirit. From this vantage point, true healing and expansion require that we address all three major aspects of the Self.
When we change our state of mind, it has direct and measurable effects on the state of our body; chemically, structurally, and behaviorally. In turn, when we change the state of our body, it has direct implications on our mental state. If your priority is physical health, transforming your mindset is a game-changer. If your priority is mental health, transforming the way you treat and utilize your body, is a game-changer. This a powerful feedback loop that can be used constructively or destructively. As your coach, I am here for you!
Rather than hyper-focusing on isolated desired outcomes, the best holistic life coaches will identify patterns and tendencies that express themselves in a variety of ways. One of my favorite phrases, "how you do anything, is how you do everything" perfectly applies to the approach of the holistic life coach. This is a powerful approach to getting the support you want and deserve. If you live in Los Angeles, CA, you have direct access to a robust community of holistic life coaches, guides, and educators. The world is your oyster!
Coaching Techniques
There are many effective ways to coach someone. I recommend working directly with a coach to achieve the most powerful and sustainable results. Here are a few techniques coaches use. You can apply these to your own life, productivity, and relationships.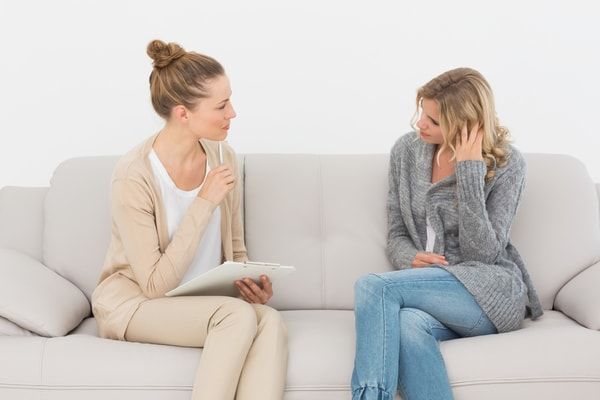 Active Listening
Most listen to reply, few to understand. Can you be Present for the person communicating with you? Taking them in fully, without needing to interrupt, state your own point of view, or know what comes next? This is an exercise in mindfulness and trust.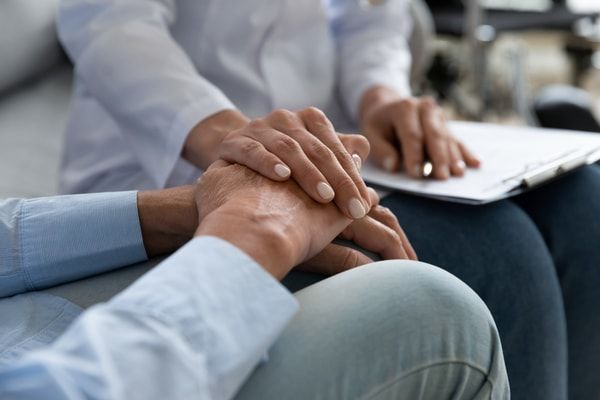 Compassion and Empathy
We are so often focused on ourselves. Can you shift out and see through someone else's eyes? Can you feel into their experience and relate? "What's it like to be this person?" That's a powerful question. Live into the answer.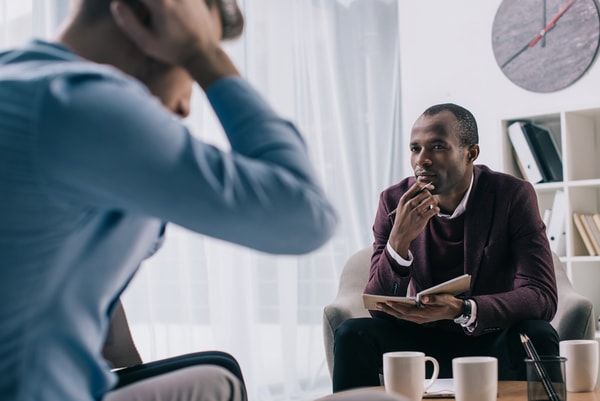 Powerful Questions
Powerful questions get powerful answers. High-quality questions set us up for success. In this space, we lay down our assumptions and really investigate them in the present moment. When we powerfully inquire, we create space for insightful and revealing information to surface. We get to observe ourselves and our responses in the process; Self-Awareness on the rise.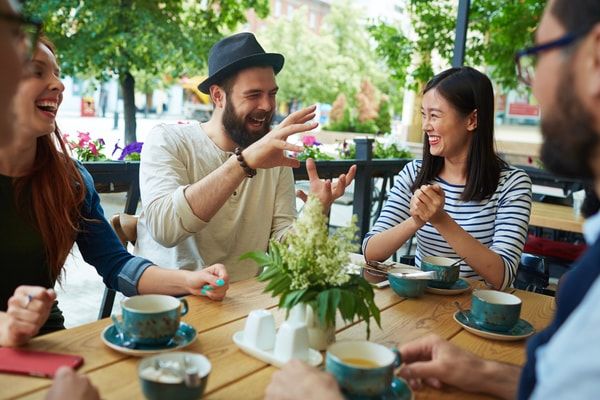 Language of Possibility
Most of us are hyper-focused on the past. We see the future through the confining lens of what was. It's so powerful when we can shift our thoughts, our speech, and our behavior, into a space that's inspired by what's possible. The possibilities are enormous. If you can find a coach that is possibility-focused and believes in you, don't lose them!
Coaching Program: Our Gameplan
STATE
Hardware: Evolution of Mind/Body State (Habitual Behaviors)
State of Being (Consciousness & Qualities)
Be —> Do —> Have
KNOWLEDGE & BELIEFS
Software: Knowledge for Action (Transcendence, Freedom, Empowerment, Manifestation)
Obstacles: Discovering and Transcending 'what holds us back.'
Beliefs about the Self: Discovering & Upgrading our Beliefs (Correcting the Intellect, Spiritual GPS)
COMMITMENTS & ACCOUNTABILITY
Creating Commitments towards Goals, in Service of our Vision
Being Accountable for those Commitments
ACTION
Vision: The Big Picture Objective
Goals: Steps to Manifest our Vision
Commitments: Actions to Manifest our Goals
RESOURCES & ASSIGNMENTS
Ongoing Absorption of Knowledge via YouTube, Books, Research, Blogs, & Social Media
Assignments that include journaling, summarizing, and studying various resources
SERVICE & ALTRUISM
Being of Service to Others
Contribution
Get Started Today
Being a Life Coach, getting to serve others, is one of my favorite experiences in the personal development world. In Life! Nothing compares to the live, dynamic exchange between two people who share a unified vision, team-based commitments, and mutual respect for the process. Working with a coach is invaluable. Coaches need coaches too. I have worked with many coaches throughout the years and their Guidance has forever shaped my Being. I've had the opportunity to work with some of my clients right here in Los Angeles, CA for many years now and it's such a privilege to witness their evolution first hand. So, I implore you… What are you waiting for?!? NOW is your time!! Now is your point of power!! Let's. Get. Started.